A Bicicleta Voadora (2016)

EN
"A Bicicleta Voadora", or "The Flying Bycicle" is an interactive digital children's book written by Antônio Prata and Illustrated by me.
By the end of 2016, Norte Art invited me to create the illustrations for one children's book that would be a part of the "Leia para uma criança" (Read for a Child) series. This series was a project comissioned by the bank Itaú.
During the year of 2017, "Leia para uma Criança" was registered in the "Prêmio Jabuti" awards, which is regarded as the main annual event in brazilian literature.
It then went on to win the award for "Digital Book aimed for children".
Unfortunately, you won't be able to access the animations and the complete book in this website, but you can check the illustrations developed for it below. A link is provided below as well to access the complete digital version of the book through your mobile phone.


PT
"A Bicicleta Voadora" é um livro digital interativo para crianças, escrito por Antônio Prata e ilustrado por mim a convite da produtora Norte Art no fim de 2016. O livro integra a série "Leia para uma criança", uma iniciativa cultural do banco Itaú.
No ano de 2017, a série foi inscrita no "59° Prêmio Jabuti", considerado o maior prêmio anual de literatura brasileira.
"Leia para uma criança" foi nomeada para a categoria "Infantil Digital", onde ela ficou em 1° lugar.
Infelizmente não foi possível incluir o livro completo e as animações nessa página, porém é possível ver as ilustrações desenvolvidas para o livro abaixo e igualmente acessar o livro pelo seu celular no link provido abaixo.
----Click HERE to read the book---
(mobile only)
----Clique AQUI para acessar o livro---
(apenas para celular)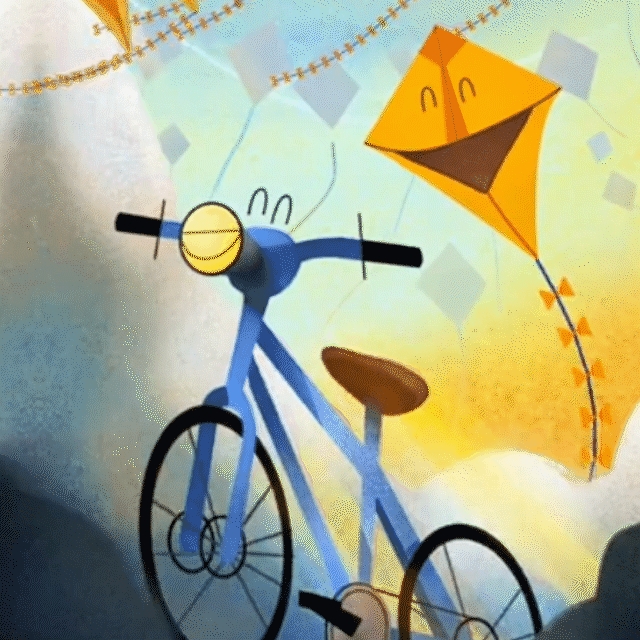 A CIDADE SÓ CRESCE (2012)
ENProject developed in 2013 for the Graphic Press term in the Graphic Design course at the State University of São Paulo (UNESP). The goal was to create an illustrated children's book for kids below reading age.
PTTrabalho desenvolvido em 2013 para a matéria de Produção Gráfica do curso de Design Gráfico da UNESP. O objetivo era criar um livro infantil ilustrado para crianças ainda não alfabetizadas.