Lighten Up; Graduation Project; Unesp (2014)
EN In this section, I present you with part of my graduation's project development. This project was my final exam for the Graphic Design Course of UNESP. My goal was to develop an animation short film from start to end, where I then could explore all aspects of animation production, from the first sketches to the final output.

Unfortunately, because of technical and time limitations, the complete animation ended up unconcluded. What's left of it is what I learned from the process and the description of the concluded phases of pre-production, production and post-production. I hope you like it.
PT Nessa seção, exponho parte do desenvolvimento do meu trabalho de conclusão para o curso de Design Gráfico da UNESP-Bauru. Minha proposta era desenvolver um curta de animação do início ao fim, onde eu poderia então abordar as várias etapas do processo de produção, desde os
primeiros sketchs até o produto final. Por conta de limitações técnicas e também de tempo, a animação completa acabou não sendo concluída. O que fica dela é o aprendizado e a descrição das etapas concluídas de pré-produção, produção e pós-produção. Espero que gostem.
Pre-Production
pré-produção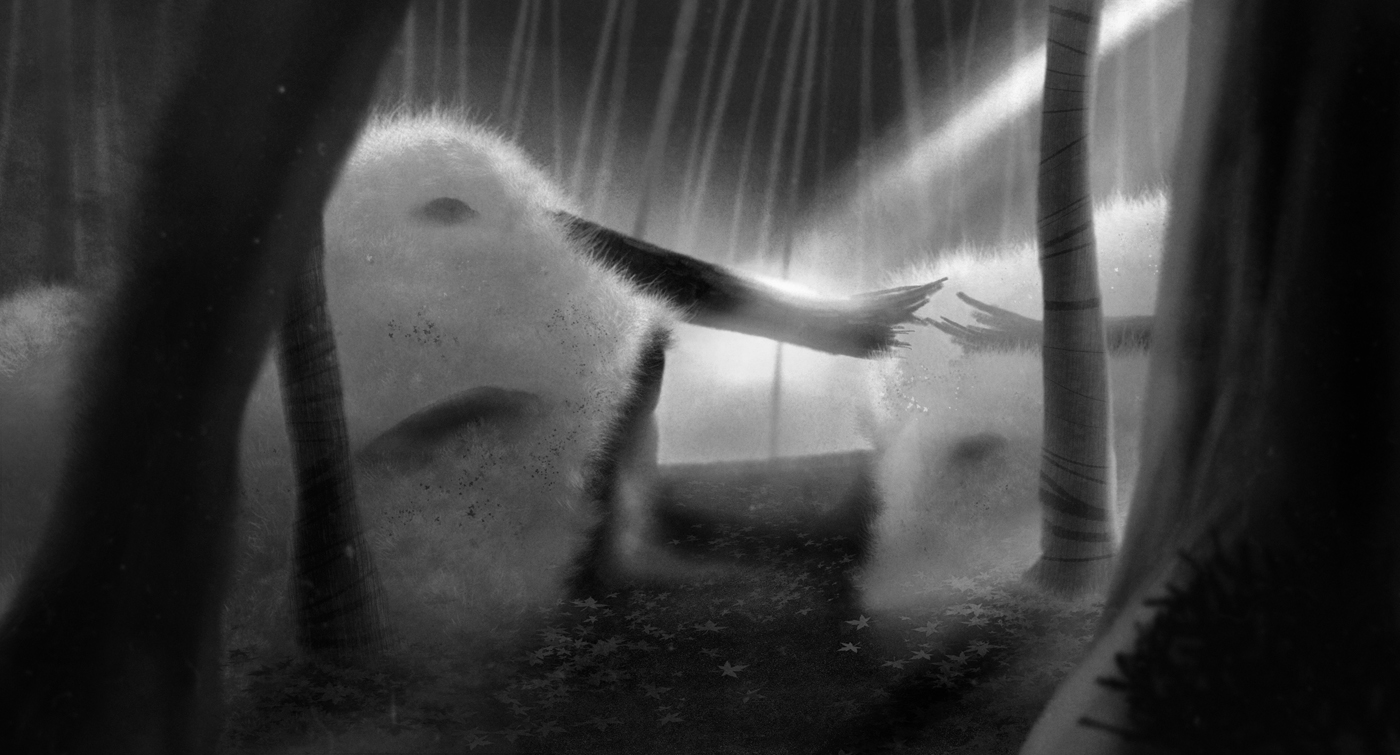 PRODUCTION
produção